RINCÓN RUM IS THE PREMIER
PUERTO RICAN CRAFT RUM
–
Produced and bottled in small batches in a traditional rum producing district in the Porta del Sol, our rum is as bright and as lush as its beautiful homeland.
We take a creative, culinary approach to 'Ron Artesanal' – starting with Grade A Molasses which is distilled five times to be super clean and minimize any hangover potential.
A fresh, somewhat sweet nose remains and the spirit itself is very light and crisp – exemplary of the Puerto Rican style – and perfect for mixing cocktails. It is a premium, craft spirit priced to be affordable to all – we aim to truly be the "Ron del Pueblo."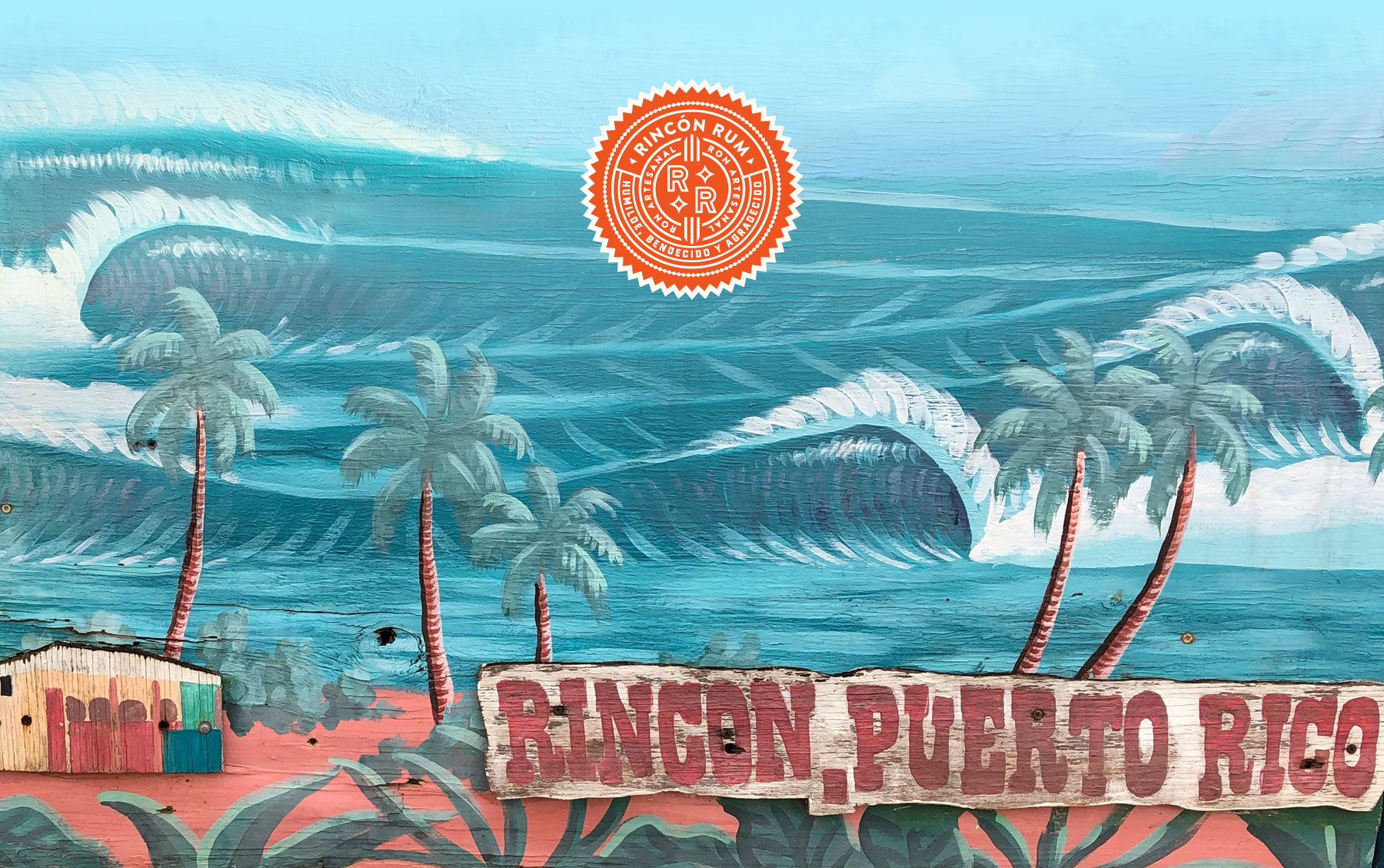 PORTA DEL SOL – THE WEST COAST OF

IS THE BIRTHPLACE OF PUERTO RICAN RUM
In the far Western corner of the island, at the end of "The Road to Happiness", is the town of Rincón. Uniquely located where the Atlantic Ocean meets the Caribbean Sea, Rincón enjoys serene blue water beaches and has some of the world's best surfing.
Rincón Rum was founded on the day Hurricane Maria devastated much of the island of Puerto Rico, including our family farm outside of Rincón. Our mission is to build a Puerto Rican Rum company that celebrates and directly benefits the community. In that light we pledge that all profits from selling our products in Rincón will be donated to various community projects.
We are spiritually and financially committed to the Puerto Rican renaissance, founding our company on the tenets of Authenticity, Quality and Generosity – Rincón Rum embodies "El Espiritu Nuevo de la Isla del Encanto" and every bottle bears this stamp.
CONTACT US
and we'll get back to you as soon as possible…